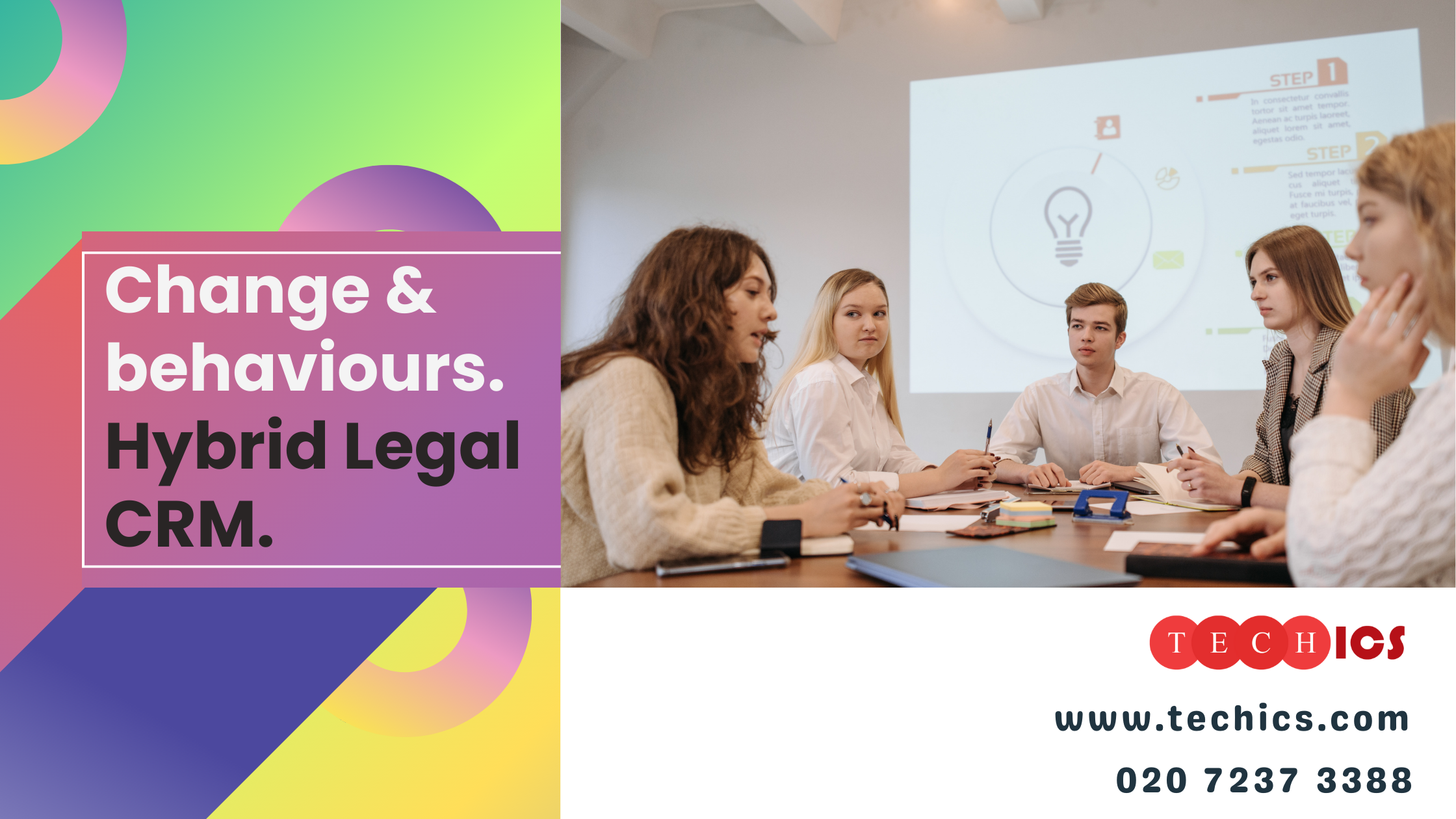 We know that the legal services market is changing. PWC have done a detailed market analysis on the way law firms work and behave. Technology is playing its part to develop the idea of how CRM should support in an ever-changing legal market.
Legal market evolution and change
Legal markets are changing due to various factors such as new regulations, technological advancements, shifts in consumer behaviour, and economic conditions. We learn how those changes on how both law firms and professionals need to adhere to:
Regulatory Changes: Governments continue to introduce new laws or regulations that impact the legal market. We know that the recent Migration Bill or the shift in the way planning applications can be made, are some examples of a change that impacts all law firms. So why does this matter to law firms? It's about understanding consumer behaviours and their needs. Hybrid Legal CRM lets analyse data that is meaningful and useful. Data collection allows you to market services at the right market phase.
Technological Advancements: Its already impacting everyone. We live in the technology world, and we are lost in this ever-changing world. This is the phase where dependency on technology is there. We must be responsible. I am not sure it would ever change on how legal advice or how a legal matter is dealt with. Technology, namely AI cannot replace this. Everyone will always need Lawyers to advise and help.
Shifting Consumer Behaviour: Yes, this is happening as we speak. Hybrid Legal CRM is an ever-changing tool to support in consumer changes. It influences the legal market on its delivery but does not replace the delivery of advice and help.
Economic Conditions: Economic fluctuations and market trends can have an impact on the legal market. During economic downturns, businesses may face financial constraints and reduce their legal spending. Conversely, in times of economic growth, businesses may seek legal support for expansion and compliance, leading to increased demand for legal services.
Globalization and International Trade: The interconnectedness of global markets and international trade can create opportunities and challenges for legal markets. Cross-border transactions, intellectual property protection, and international regulations can shape the demand for legal services in areas such as international business law and trade law.
Building strong relationships with clients and staying responsive to their evolving needs is also crucial in navigating changing legal markets successfully. Hybrid Legal CRM brings the helping hand for law firms to do things better.
Choosing Hybrid Legal CRM & other CRM's
Choosing the right CRM (Customer Relationship Management) system is an important decision that can greatly impact your business's ability to manage customer interactions effectively. Here are some of the benefits of choosing Hybrid Legal CRM and its flexibility:
Business Needs and Goals: Hybrid Legal CRM is a one tool-platform for modern law firms. It allows you to do lead management, sales pipeline tracking, customer support, marketing automation, legal case management, financial and reporting capabilities.
Scalability and Flexibility: The ability to use the platform within a team of 5 to 500, it can be customised and can work at high scale. Hybrid Legal CRM allows you to adapt to your modern law firms.
Integration Capabilities: Our platform lets you integrate almost all platforms, simply need an API to connect and we can drive data to collaborate with third-party platforms. This enhances the business performance.
User-Friendliness: Hybrid Legal CRM is created by Lawyers for Lawyers. It doesn't mean it had been coded but more of the design and how it behaves. This platform had been tested and has worked in real-life.
Data Security and Privacy: We know the importance to this, so Hybrid Legal CRM sits on a secured environment.
Support and Reliability: Hybrid Legal CRM support and reliability is important to us, so we ensure your platform runs with full data backup.
Take a free trial at Hybrid Legal CRM - https://hybrid.techics.com/Free-Trial.