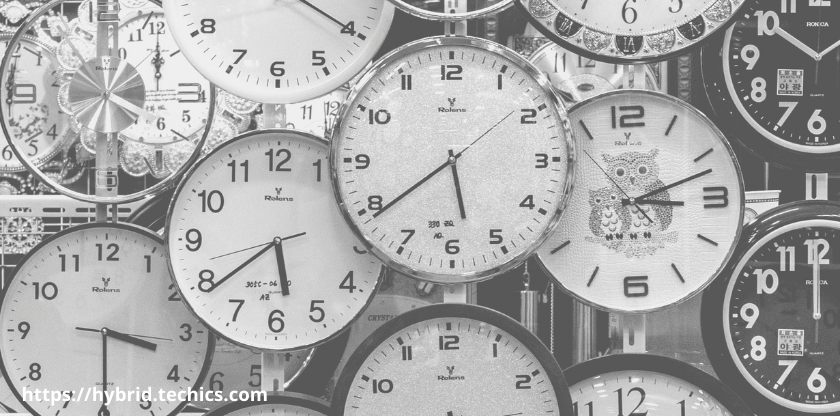 Lawyers' time is the most precious part of their work, and they need to make sure this can be measured so that the firm can bill correctly. The Hybrid Legal CRM has real-time reporting tools. If you use our legal CRM software, you will get time records on Hybrid legal CRM and billing your clients and other benefits.
The law firm CRM software allows you to monitor individuals' and firms' hours, which ensures that times can be recorded and analysed. It allows the firm to understand where they are spending their time and how to better serve their clients.
It's not always about billing but more about how your clients are managed through an efficient process.
The Hybrid Legal CRM software allows you to keep record the work hours for easy billing, and the financial invoice is generated to ensure your clients are billed correctly. You can record the hours worked along with the activity, and the billing allows this to be done on hourly rates, flat fees, or on a contingency basis.
You can break down the hours being tracked from phone log to email log to time entry, so activities are clearly recorded against the client.
We have our time recorder, so you can start and stop a timer in Hybrid Legal CRM to record time and log it automatically to the relevant matter. Add notes and add billable or non-billable activities.
Further to this, we know how important disbursements and expenses are vital. You will be able to record this on the client file so that costs can be managed and monitored.
Record disbursements or expenses immediately and eliminate the need to document and categorise later. Always keep a detailed record of all reimbursable expenditures to simplify monthly reconciliations and easily produce reports in case of an audit.
Read customer stories on our Hybrid Legal CRM
"Hybrid Legal CRM is awesome case management and billing tool & helps us run our firm better. We have Lawyers to Consultants and need to manage our clients appropriately. They are always improving on the platform, and there is no requirement for us to invest in new technology. It's a pleasure working with the Tech ICS team" Frasier Wright, IDR, London, UK.
"The case management platform from Hybrid Legal CRM is brilliant to use. We are able to add our client's matter, add relevant details, and go through their workflow, making sure we meet both client's & Law Society requirements. The ability to manage the cases efficiently and have the opportunity to do lead management is great. Thank you, Tech ICS" Macey Long, Independent Law Firm, London, UK.
Understanding Hybrid Legal CRM time recording platform
As a firm, it's important to understand how the firm users record their work hours and ensure they meet the compliance requirements. Whilst billing is usually the final step to the matter being closed, the client's funds are recorded and updated in the Hybrid Legal CRM software.
We have created an interactive financial mapping tool, so from the time of instruction through the legal contract to funds being deposited, a workflow is there to ensure all records are done correctly. So whether you are billing hourly or fixed, your firm users are in control.
The Hybrid Legal CRM allows you to maintain both compliance and your trusted brand. This will pave the way to good reviews and build a strong reputation. Law firms using our platform commend on how it is an effective platform to prevent time wastage, and your firm users can spend more time on billable activities.
Use our time recorder. It will allow you to measure the time spent and then manage the matter. Your billable invoice becomes more accurate.
You are also able to monitor non-billable activities, so this can be measured and works to improve your customer delivery.
When you generate a client contract, it allows you to create the financial mapping of the client's matter.
The billing preferences help you to create the client's financial billing and the firm user who should receive the funds.
Automated emails through our platform allow your customers to receive up to date information. It keeps you and your customers synched together.
You can integrate your payment gateway with our platform, and this would allow your clients to pay online.
Get a free trial for 14 days
Our Hybrid Legal CRM platform is an easy to use legal case management platform, and we understand that our customers need time to work through our platform.
So why not take advantage of our trial, test the platform, put some real data and see how our platform can work for your firm.
Feel free to email us any questions at info@techics.com or give us a call on 0207 237 3388.
Stay safe :)